Announcement: Washington Older Adult Falls Prevention Survey Release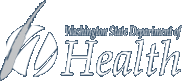 Washington State Falls Prevention Coalition Members
Announcement:
Washington Older Adult Falls Prevention Survey Release - July 20th, 2017
Summary:
Washington State is in the process of developing our first-ever Washington State Action Plan on Older Adult Falls Prevention, and an essential component of this process is the Older Adult Falls Prevention Survey.
This online survey will close on August 31st. The purpose of the survey is to gather input from individuals across Washington State on their attitudes and ideas regarding falls prevention.
Information gathered through the survey will be utilized to define priorities and recommendations in the Action Plan.
The survey is brief, utilizes best practices, does not gather any identifying or sensitive information, and is based on action items proposed by the Advisory Group for the Action Plan.
There are four main branches to the survey:
1) Community Members; (sub-category: Older Adult Community Members)
2) Family Members and/or Caregivers
3) Professionals working with older adults
4) Medical Professionals.
The goal is to obtain at least 200 responses. Please share the survey link widely and encourage your community partner organizations to do the same. I also encourage each of you to complete the survey.
Survey Link: https://fortress.wa.gov/doh/opinio/s?s=11536
For more info contact:
Carolyn Ham
Older Adult Fall Prevention Specialist
Washington State Department of Health
Phone: 360-236-4795
Public Health - Always Working for a Safer and Healthier Washington